Rose Gold Rejuvenation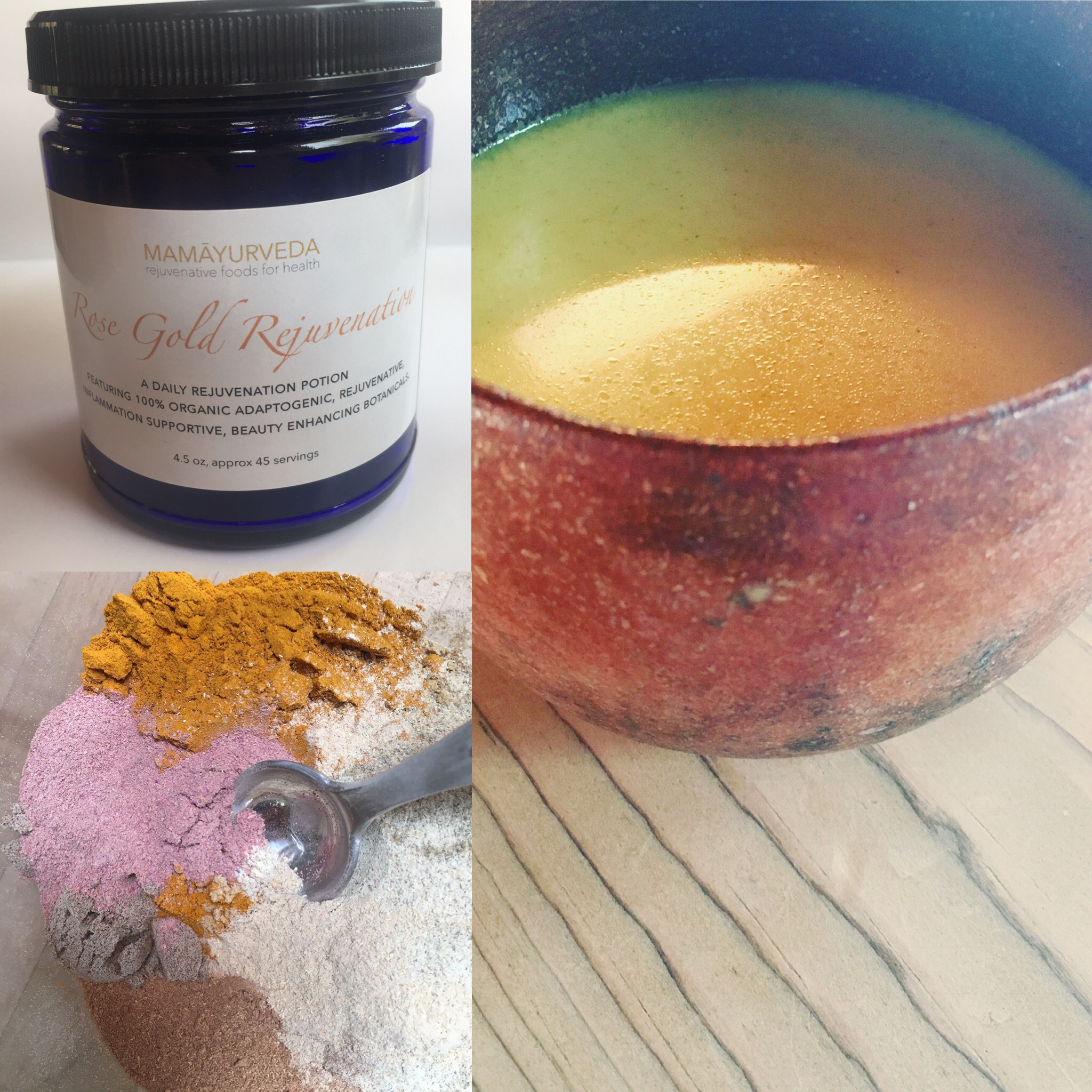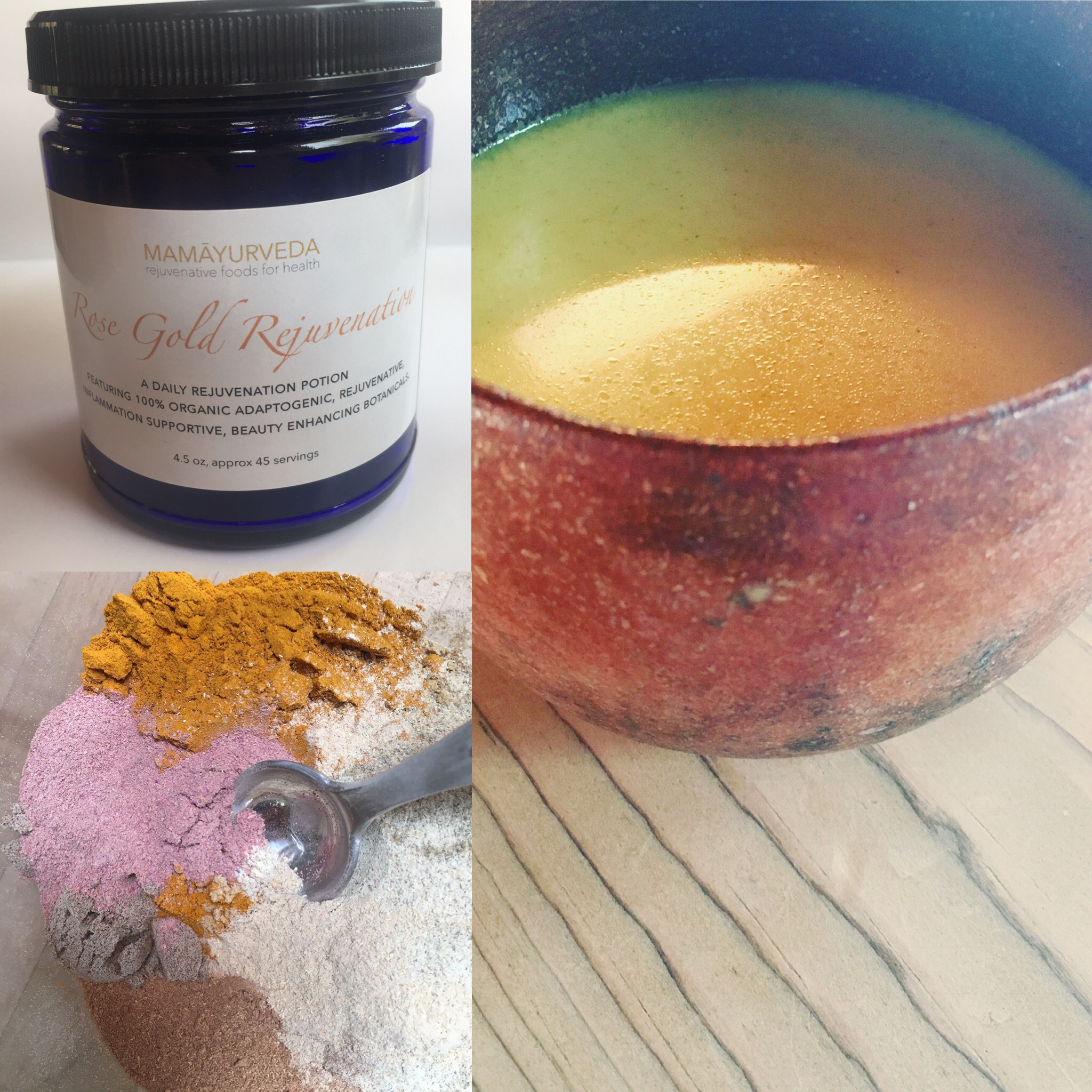 Rose Gold Rejuvenation
A DAILY REJUVENATION POTION. FEATURING 100% ORGANIC, ADAPTOGENIC, REJUVENATIVE, INFLAMMATION SUPPORTIVE, BEAUTY ENHANCING BOTANICALS.
May support healthy energy levels, physical & mental recovery, skin beauty, sense of calm, and healthy movement of the body.
Whip into a cup of dairy or veggie milk. Drink as is or add to your tea or coffee.
*To see full supplement facts and ingredients, click on the back label pic.
4.3 oz in a cobalt glass jar, approximately 35 servings/container.
*Note: orders ship within 3 business days, you'll usually receive your product within one week of your order date :)
*consult a midwife or doctor before using in pregnancy or while breastfeeding.
Contains: turmeric, dates, ginger, ashvagandha, antantamula, brahmi, cardamom, rose petals, vanilla bean, saffron, black pepper
Directions: add 1 to 2 tsp to a cup of hot milk or veg milk & whisk. drink as is or add to tea or coffee. also great in a smoothie!
consume daily for best results.