Dirty Dandy adaptogenic coffee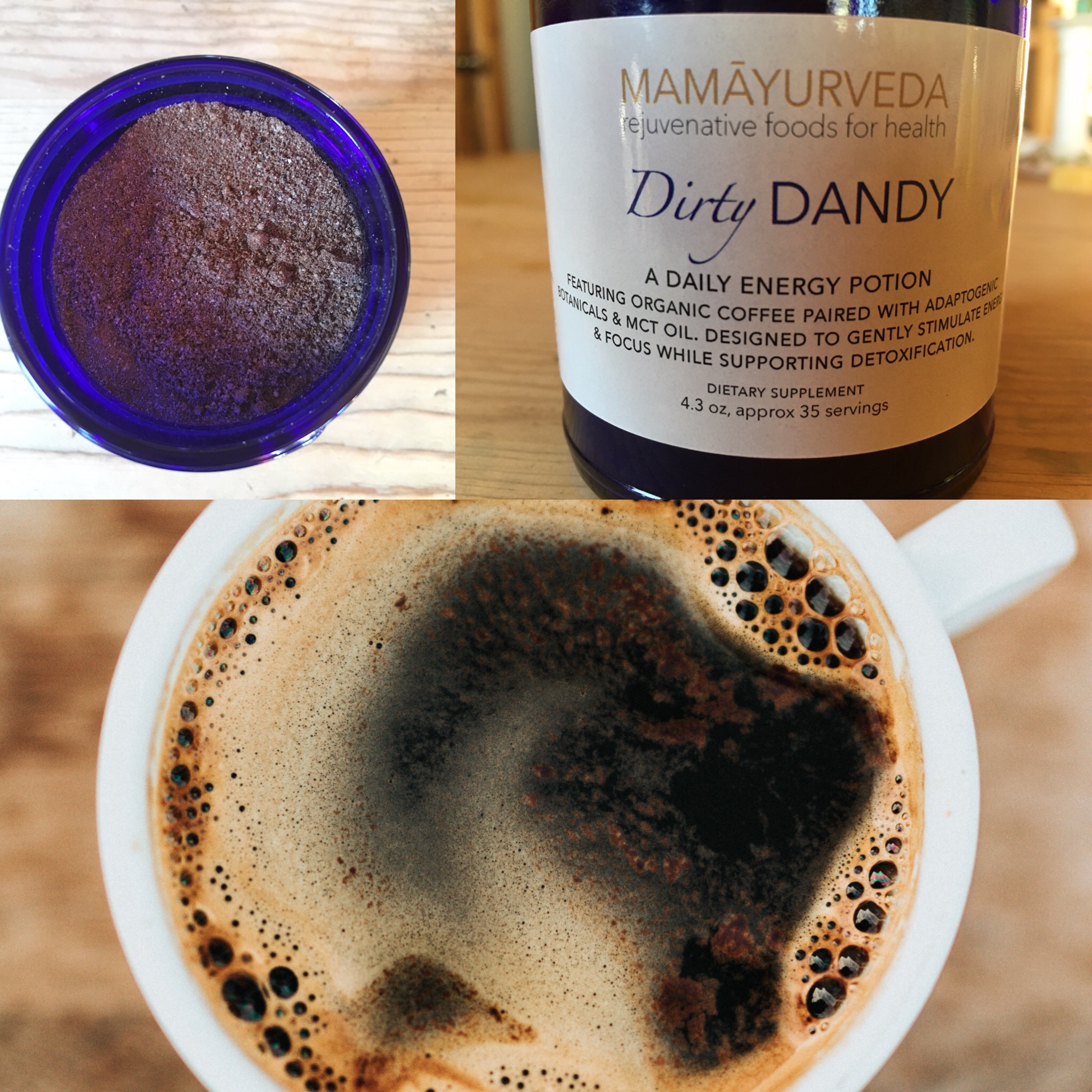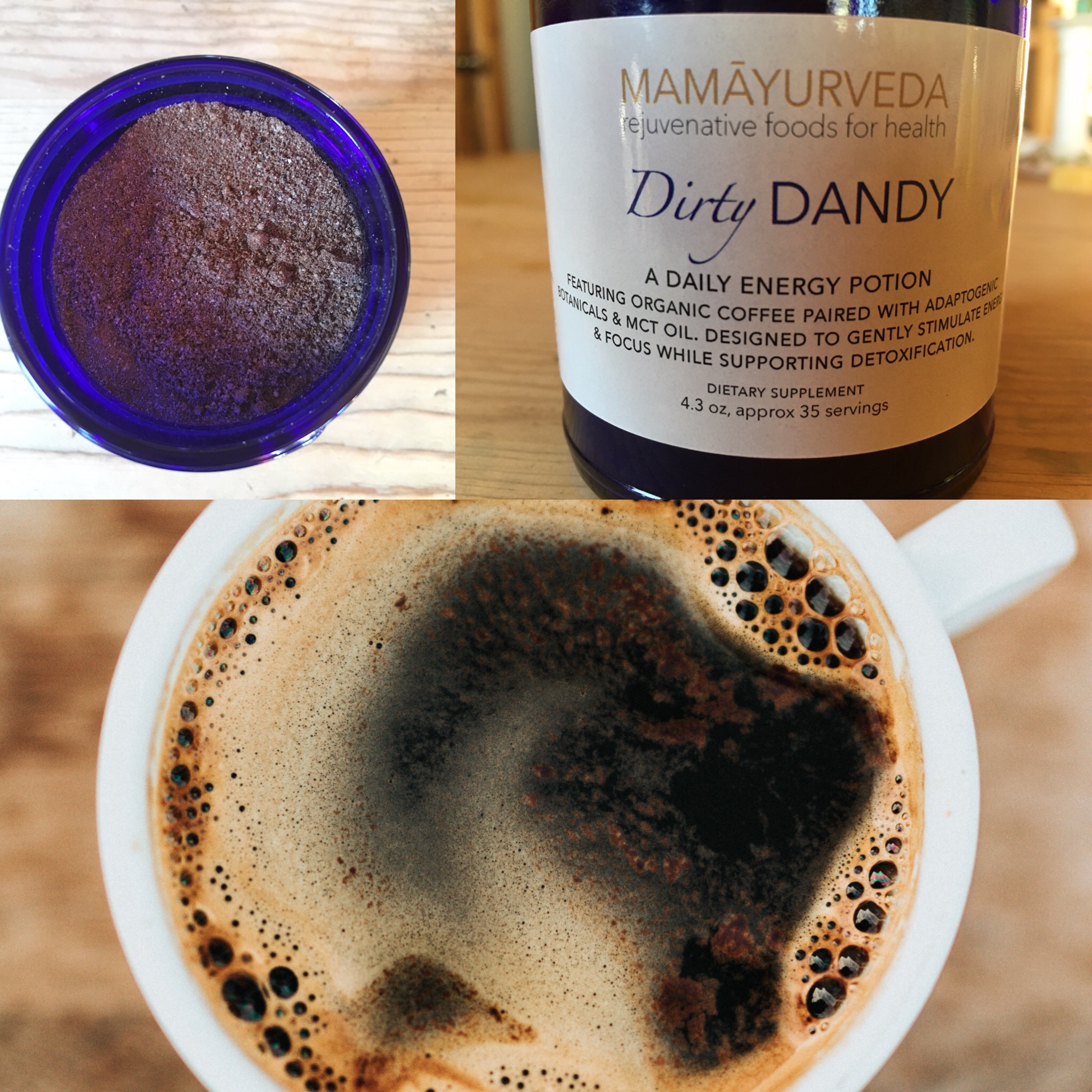 Dirty Dandy adaptogenic coffee
A DAILY ENERGY POTION, FEATURING FAIR TRADE ORGANIC COFFEE & DANDY BLEND™ PAIRED WITH AYURVEDIC HERBS & MCT OIL.
This formula is designed to gently stimulate energy & focus while supporting detoxification.
Just add hot water!

4.3 oz in a cobalt glass jar, approximately 35 servings/container.
For supplement facts and ingredients please click on the label pic.
*Note: orders ship within 3 business days, you'll usually receive your product within one week of your order date :)
*consult a midwife or doctor before using in pregnancy or while breastfeeding.